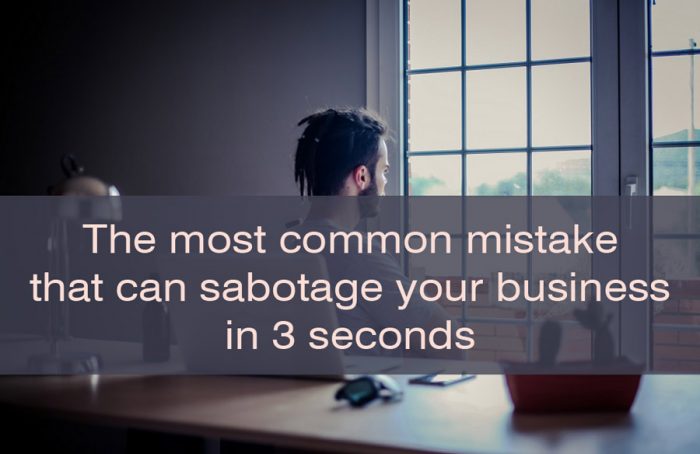 This article was first published on Millo, a great American blog for creative freelancers and entrepreneurs.
3 seconds is a pretty long time.
We usually form an opinion based on visual perceptions much faster.
Just think about how quickly you "scan" a brochure on its way from your mail to your waste box or what's the longest you've waited for a webpage to load, before abandoning a site.
40% of visitors abandon a website that takes more than 3 sec to load.
Now try to remember how you felt entering a beautifully decorated workplace or what your first thoughts were about the owner of an exquisite business card.
First impressions are crucial!
Creating a great first impression is crucial and often your only chance to grab customers' attention.
Consciously or subconsciously, our choices are quite influenced by a unique presentation of a brand or product. Visual communication is the basic tool of advertising.
However, a large number of freelancers and small business owners are sabotaging themselves, with a poor, even lousy image. What makes matters worse: they're totally unaware of this damage!
I daily visit commercial spaces, websites and blogs, see tons of print or digital promotion material, watch videos, slideshows and PowerPoint presentations. The majority of them have something in common: low quality design.
This explains why so many people are used or even addicted to it. Bad design is everywhere, even in the creative industry.
Your business image can become your precious, silent assistant that sells before you even say a word. All you have to do is to apply the basic rules of image marketing.
Continue reading on Millo.